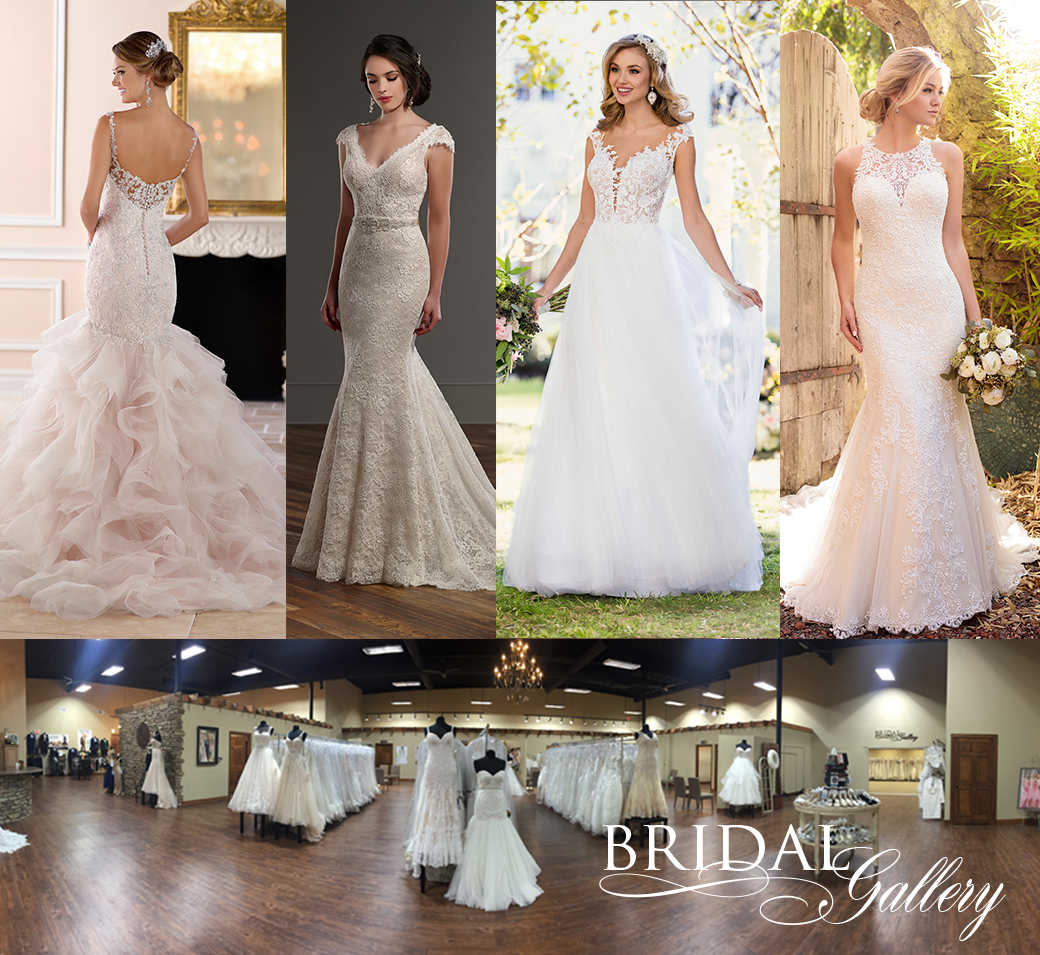 The Bridal Gallery is the largest bridal store in Sioux Falls, SD with over 700 gowns and our knowledgeable staff offers a truly individualized bridal shopping experience you won't soon forget! We also carry bridesmaids, flower girls, and mothers dresses, along with tux rentals and many bridal accessories. We always look forward to helping you find your dream gown.
Choosing a bridal gown is fun and exciting! Grab your closest family/friends to help you tackle narrowing down what style it is you love. During your appointment remember to keep an open mind about gown styles. You could end up loving a style once you get it on that you never thought you would otherwise! It's also important to only look at gowns within your budget. Nothing's worse then falling in love with a dress you can't afford. Stay focused, there are thousands of gown designs out there and you will find the perfect one for you!
Come visit us at the October 22 GGW Bridal Showcase.