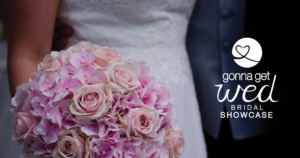 Sioux Falls #1 Bridal Showcase!
BRIDE BRUNCH: (Tickets $15 and include the showcase) Seating starting at 9am – Presenters 10am-12noon.
Brides attending the brunch will receive a special gift bag with goodies!
**Tickets must be purchased in advance***
BRIDAL SHOWCASE: (Tickets $10) 12noon-3pm
***Tickets can be purchased at the door***
Brides and their guests can attend either the brunch or the showcase or both!
EVERY BRIDE WILL RECEIVE: Free Bride Bag with fun gifts including a $200 photo print credit to SymbolizeIt, 3 day/2 night resort certificate ($349 value) and a chance to win hourly prizes including the $6,000 Extreme wedding package!
The first 50 brides of the day will receive a $200+ valued gift from Gunderson's Jewelry! Come early and get in line! Doors open at 9am.
Bring your Groom & Guests! Brides that bring their grooms get double entries for the door prizes! In Addition brides that attend the brunch get an additional entry to the door prizes for each guest they bring!
GRAND PRIZE: The Extreme Wedding Giveaway is worth nearly $6,000 in prizes! This package will be drawn at the end of the show at 2:45pm, brides need not be present to win. All brides from the brunch and showcase will be entered to win!
Our Brunch starts at 10am (doors open at 9am) – join us and dine on a delicious brunch & drinks while enjoying expert presentations from the areas finest bridal professionals. Learn tips and tricks for planning your wedding. Plus brides at the brunch get extra entires for the prizes drawn throughout the day!
GonnaGetWed Bridal Showcase: helping you plan your dream wedding one detail at a time. Visit with over 80 of the finest bridal professionals all under one roof! Brides are able to book bridal professionals right on the spot!
Tickets to the GonnaGetWed Bridal Brunch must be puchased in advance, we will not be selling tickets at the door for the Brunch, unless there are unsold tickets!
---
Bridal Brunch: 10:00 am – 12:00 pm (doors open at 9am for seating & coffee)
Bridal Showcase: 12:00 pm – 3:00 pm
---
TICKET SALES AREN'T OPEN YET, BUT YOU CAN PRE-REGISTER FOR ENTRY & INFORMATION HERE
---