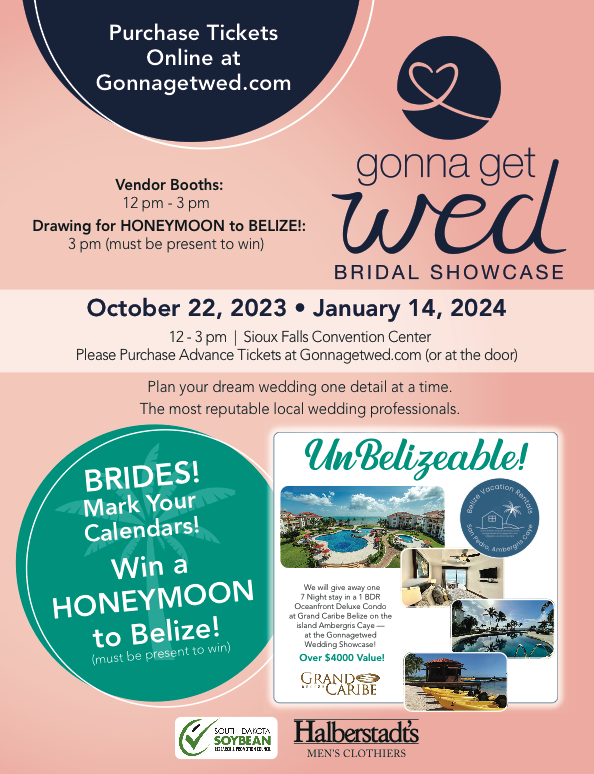 GonnaGetWed.com helps you plan your dream wedding one detail at a time.
GGW Bridal Shows every October and January and bring you face-to-face with local vendors.
The mission at GonnaGetWed is to connect local brides with the most-reputable local wedding professionals.
We are here for brides to find vendors to ensure their wedding day will be a perfect fit.
Copyright 2021 GonnaGetWed.com • Wholly owned by etc. for her  
1112 S. Holly Dr. • Sioux Falls, SD • 57105