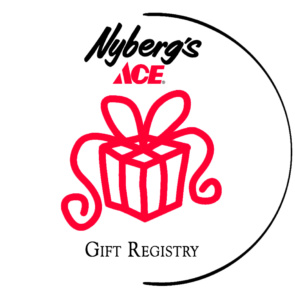 Gift Registry great for all occasions: Bridal Showers; Weddings; New Home/House Warming; Anniversaries; Graduations; Non-Profit Organizations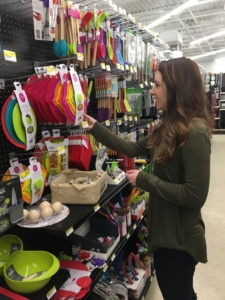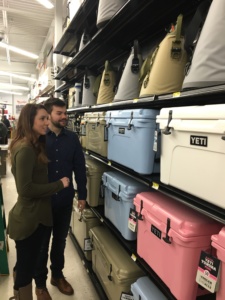 Practical Gifts at Nyberg's Ace
Amazing Selection – over 65,000 products stocked in our stores.
A wide variety of gift ideas:
• Grill 'n smoke/BBQ
• Lawn & Garden
• Tools
• Camping
• Housewares
• And More!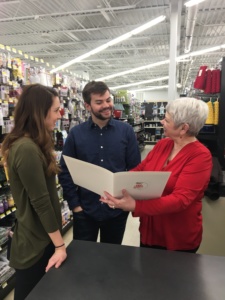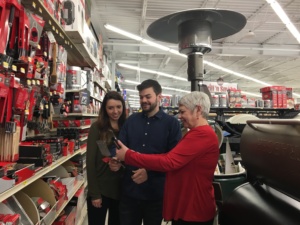 Helpful, Expert Staff
• On-line Access to Gift Registry
• Purchase In-Store or On-line
• Toll-free and On-line Support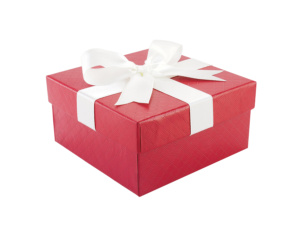 FREE GIFT!
Receive a FREE Special Gift just for Registering!
Register in-store at any of our five convenient Nyberg's Locations!
Sioux Falls Locations:
41st & Minnesota
330 West 41st St
Sioux Falls, SD 57105
(605) 336-6474
12th & Kiwanis
2500 West 12th Street
Sioux Falls, SD 57104
(605) 336-6507
10th & Sycamore
607 S Sycamore Ave
Sioux Falls, SD 57103
(605) 338-4223

41st & Sertoma
7210 W 41st St
Sioux Falls, SD 57106
(605) 362-4223
Downtown Sioux Falls
200 E. 12th Street
Sioux Falls, SD 57104
(605) 271-6085

Also Visit us on Facebook