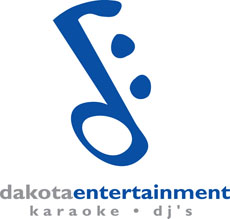 Visit Our Website!

Store Hours:
Monday – Friday 10:00am to 5:00pm
How to find us:
Phone: 605.331.1404
Toll Free: 800.691.5311
2011 South Minnesota Avenue
Sioux Falls, SD 57105
Get Directions
We will turn your reception into the party of a lifetime!
Our approach keeps the Bride & Groom the center of attention. This is your special day! We will create an atmosphere of elegance and sophistication, then move towards high-energy excitement. Our fully trained professionals are always courteous, friendly, energetic, and dressed for the occasion. We would love you to meet your DJ before your reception to make sure they are a fit with your expectations. With over ten years of service and thousands of shows prove our top quality service. Your satisfaction is guaranteed!
Value
Our goal is to take the guesswork out of choosing your entertainment, which is the most important element to any party and should not be left to chance.
Dakota Entertainment would like to send a big Thank You to Sioux Falls for voting us The #1 Local Best in the EVENT DJS category for Three Years In A Row!
Ultimate Wedding Package
The Ultimate Wedding Package is designed to meet and exceed all of your DJ entertainment needs. Dakota DJs personalized service includes pre-planning for your event, help with song selections, Master of Ceremonies. and just the right amount of lights, sound, and energy. Dakota DJs will setup three hours prior to the dance, make all announcements, and play background music to set the mood for the night. Your four hour dance will be filled with fun, laughter, energy, and excitement as you and your guests make requests and dance all night long. You get all seven hours of professional entertainment and unsurpassed customer service starting at….. $895.00
Add-ons
• Photo Booths – $695.00 and up. Save when booked with a DJ package
• Up Lighting – Let us transform your venue with elegant up lighting. Packages start at just $120.00.
• Custom Monogram – $200.00
• Projector and Screen Rental – $99.00
• 99.00 Fun add-on for everyone!