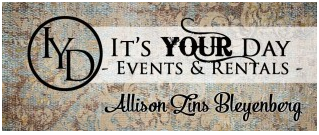 Allison Zins Bleyenberg
Rentals and consignment for all events!
phone: 605.940.5172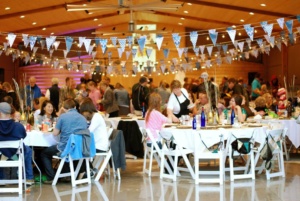 While planning her own wedding Allison Zins Bleyenberg found what her true passion was, designing and decorating events and working with people. She has made it her goal to make each event she helps design as original and special as the people she is working with! As you are your own event designer, she is here to help you design and plan the overall style of and energy of your special day. She will exchange ideas and discuss the options for all aspects of your event including color combinations and event design whether it is in a church, reception hall, indoors, or outdoors!