Planning Tip 1- Pick Your Date Wisely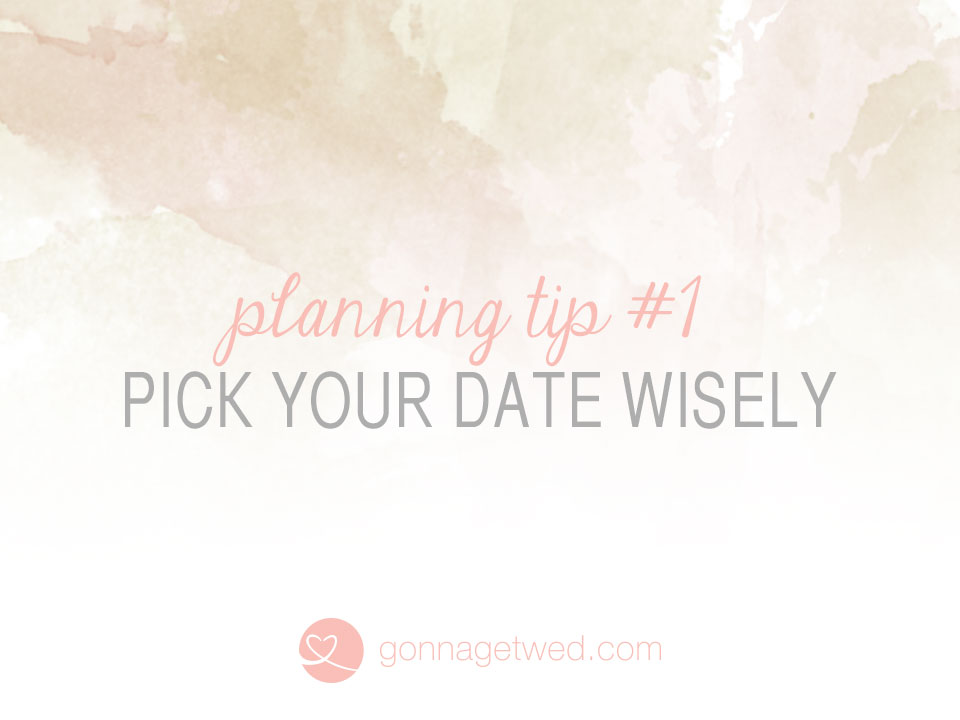 We are launching off a new, weekly planning tip series! Complete with some of the best tips for your big day.
Planning Tip #1
You're engaged! The first of many questions that will be thrown your way will be "When is the big day!?" Choosing a day other than Saturday may be less expensive, but it may also require your guests and wedding party to take more time off of work. Depending on the time of year, that may make it challenging for out-of-town guests to attend. Choose your date wisely!